How can I use Robomigo?
·     Robomigo has an interface with a perfect user experience and is compatible with all KNX devices.
·     Robomigo controls your smart tools from the local network or using the cloud system.
·     Robomigo automatically detects your local network.
·     You do not need to make any special settings to manage your device from the internet.
·     Robomigo connects to the cloud network as soon as it connects to your Wi-Fi.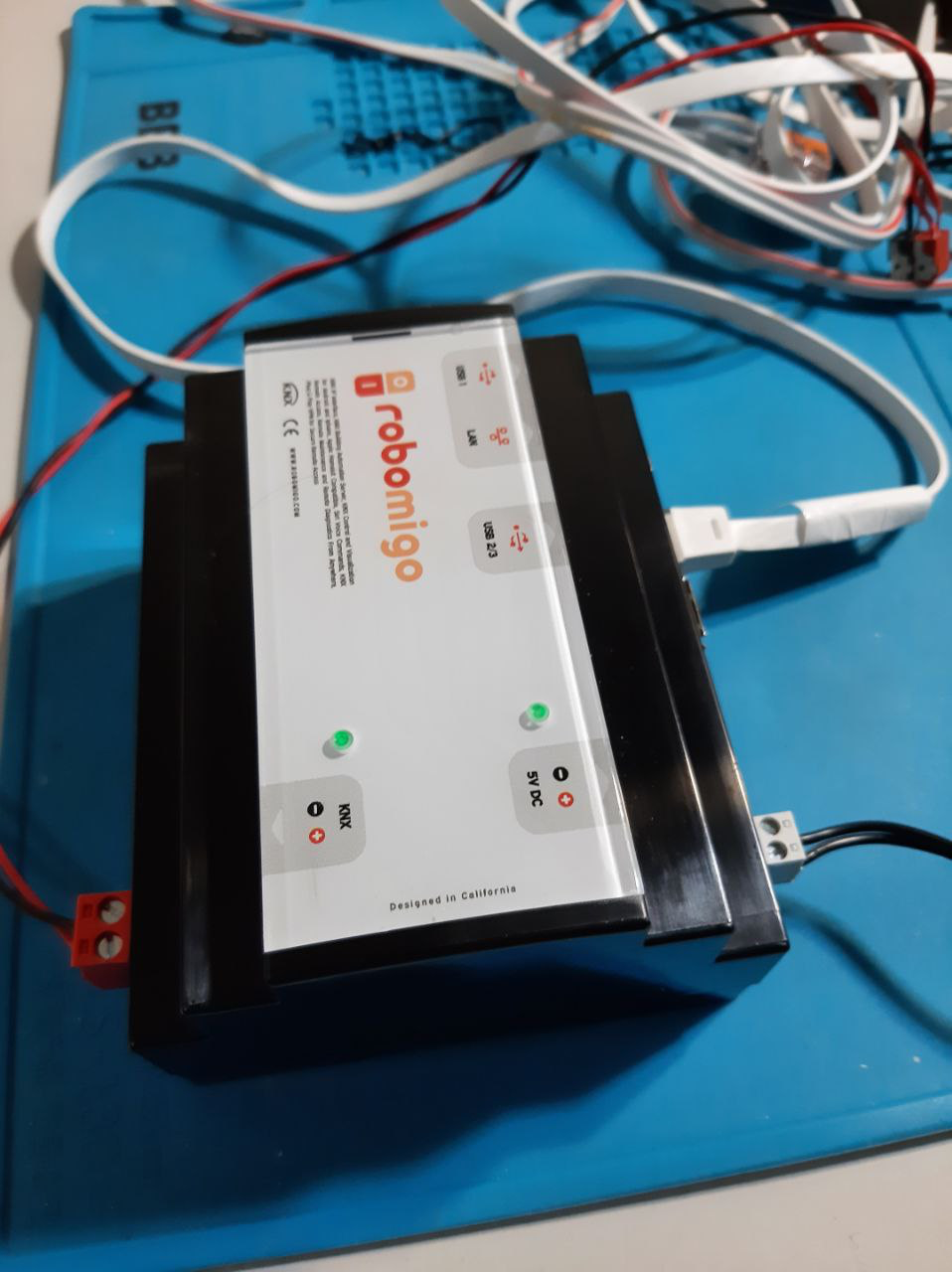 Voice command with Siri!
You can download Robomigo app on your iPhone, iPad,iPod Touch, Apple Watch or any other Mac accessories, and easily and securely manage all your automation devices with voice commands.
All you have to do is to have an Apple Homekit scan your smart accessory's barcode.
WithSiri's voice command feature, you can also assign an action to any command.
Siri may turn off your lights or may activate your security system when you just say "Goodbye Siri!"
You can ask questions to Siri and give her orders:
·    "Hey Siri! Is the balcony light on?"
·     "Hey Siri! Is the oven on?"
·     "Hey Siri! Turn on the light!"
·     "Hey Siri! Shut off the oven!"
End-to-end encryption!
Robomigo employs high-level encryption technology.
Everything is automatic. No specific settings are needed to secure your smart accessory.
A 256-bit SSL certificate protects all access between your smart server, the cloud network, and the control devices (iPhone,iPad, Mac, Windows, android phone, tablet).
Benefit from the specific apps!
Robomigo comes with its own applications and you can also use Apple Homekit.
You can control your home, building, or anything you've included in your automation system from your iPhone, iPad, android phone, tablet, Mac, or PC.
If you're within the range of your local network, you can automatically connect to your smart accessory.
The application connects to the smart device via cloud with your internet connection without you even realizing it and allows you to control the system.
‍